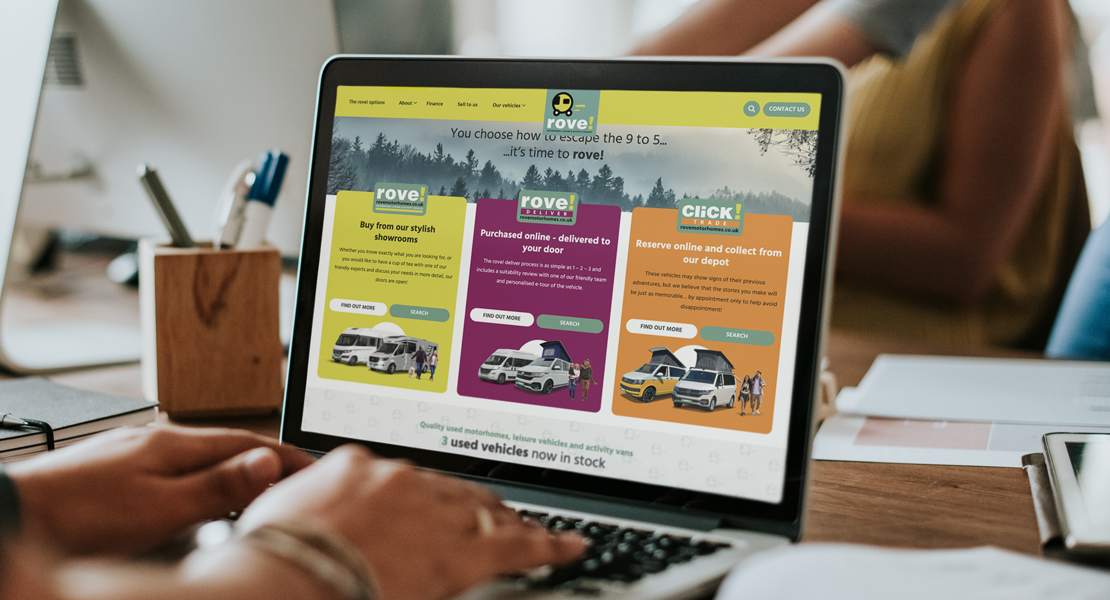 Welcome to rove! Motorhomes
Welcome to rove! Motorhomes
Welcome to rove! Motorhomes, the home of used motorhomes, leisure vehicles and activity vans. We offer a wide selection of stock to suit a variety of different preferences and needs, as well as three different ways to get your motorhome; buying in our showrooms, having motorhomes delivered straight to your door, or pick up and drive away at Mansfield. For more information on our options, click here.
Offering a new way of shopping for motorhomes, leisure vehicles and activity vans, rove! has launched its own website. Here you'll find plenty of high quality vehicles to catch your eye, and you'll discover how you can get hold of them!
Whether you know exactly what you are looking for, or you want to have a cup of tea with one of our friendly experts to discuss your needs in more detail, the rove! doors are open. Come and visit us at our stylish showrooms in either Gunthorpe or Selston, near Mansfield. In the meantime, have fun browsing the brand new rove! website.