Used
Auto-Trail
Frontier Dakota
rove!
Gunthorpe
About this vehicle
Brand

Auto-Trail

Range

Frontier

Model

Dakota

Body Style

Coachbuilt

Condition

Used

Year

2014

Seatbelts

2

Berths

4

Bedroom Layout

French bed

End Layout

End bedroom

Mileage

34018

Fuel

Diesel

Transmission

Automatic

Engine Size

2999CC

Drive Side

Right-Hand Drive

Axle

Single Axle

Total Width

2.3 M

Total Length

7.6 M

GVW

4250

Stock Number

G582
Alarm
Aerial
Awning/Canopy
Bike Rack
Bluetooth
Cab Air -Con
Cruise Control
Central Locking
Centre Dinette
Ext Shower point
External Gas point
Full Oven
Fridge
Grill
Gas & Elec heating & hot water
Habitation Air-Con
Microwave
Hab Door Nearside
Radio
Reversing Camera
Sat Nav
Solar Panel
Swivel Seats x 2
Separate Shower
Sep Fridge Freezer
Toilet
Tow Bar
Washroom
Wifi
Rove Motorhomes Gunthorpe are excited to offer this fine example of the Auto-Trail Dakota. It is a 4 berth motorhome which is a great sized tourer offering luxury and ample space. It really is in fantastic condition and we are sure as soon as you view it you will get the feeling that 'makes it feel like the one'!
To the rear of the motorhome is a large washroom with separate shower, toilet, vanity mirror, modern sink basin and storage. Leading on from this you have an accessible fixed French Bed area, which is complimented by good lighting and plenty of storage options over and under the bed. The bedroom can also be partitioned off to separate from the kitchen and front lounge. Moving further forward you have a spacious kitchen area which includes a separate XL fridge/freezer, oven, grill, gas hobs x3, hotplate, sink, drainer and microwave. At the front the motorhome is a fantastic front lounge which can relax and entertain up to 6 adults in comfort with good lighting. Yet more storage overhead and with an adjustable table configuration and 2 front captain chairs you really can make this space adapt to your needs. This bench seats also make for an additional 2 berths. The habitation area also boasts an air conditioning system to keep you cool in the summer months or while touring the continent.
Up top the cabin benefits from air conditioning, sat nav, Bluetooth, rear camera and cruise control. Moving outside of the vehicle it benefits from several extras including ample locker space, external gas point, external shower point, awning and a solar panel. The Dakota measures in at 7.6m and weighs in at 4250kg so you will require a C1 licence to drive it.
Rove Motorhomes Gunthorpe is a family run business located on the East side of Nottingham. We do recommend that for the best viewing experience, you should book an appointment time as we can set the vehicle up as if it was being used on site. If you have any questions or wish to view the additional photo file, get in touch and one of our team will be more than happy to help.
FINANCE OPTIONS
Payment plans to suit you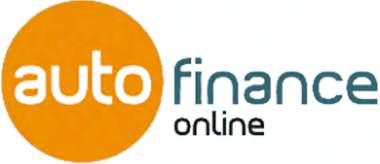 YOU MAY ALSO LIKE
Used motorhomes
View all
REVIEWS
Hear it from our customers
Robert Blackburn
2023-11-07
Just completed an exchange and purchase of a nearly new motorhome and I have to say I was pleasantly surprised with the service I received at Rove, they were able to add to the specification and despite a number of problems outside of their control including the recent horrendous weather, they were able to deliver a first class service, thanks to Sam, Charlie, Charlotte and Guy, wouldn't hesitate in recommending.
We visited the Selston site first to view a camper van we had seen on line and although the van didn't meet out needs the staff couldn't of been more helpful. We sat down with Charlie and put together a profile of the van we were looking for, including our budget. We went away hopeful that we would be found a van before long. Charlie kept us informed of the new stock coming in by email and a weekly phone call and although Charlie had moved to the Gunthorpe site he found us the perfect van. Since our initial visit we have met members of the wider team at Gunthorpe (Sam, Charlotte, Guy and a few of the men from the workshop) and everyone has been amazing and so helpful, including providing copious amounts of coffee. It will be a couple of weeks before we collect 'Doris' and start our travels but It's 5 stars from us.
A friendly, helpful team. Get the kettle on, we'll be back for the alarm fitting presently. Thanks for your help and advice. You'll get a mention in the book Jamie, don't fret. It's now ''presently'. We've returned for the alarm. Good job. Someone even fixed the cab light without being asked. Thank you. Good luck with the business in it's new guise as Rove! Jo & Jan May.
Richard bassman
2023-10-10
I'd like to say a big thanks to Rove Gunthorpe for suppling a great Motorhome to me, Jamie Guy and Charlie were lovely to deal with, the van was warm and ready and the handover was excellent, I love my new Motorhome and will certainly use them in the future. P.s Sam's input was noted.
Carole Wiltshire
2023-10-09
What a fantastic company the staff so friendly & informative the whole process was fantastic. We originally dealt with Jamie but he transferred to another branch but left us in the capable hands of Guy & Charlie. We collected our motorhome on Friday but Gut sent a video handover on Thursday which is brilliant because although he went through everything on collection I am sure we will forget something when we set up on site. I would like to thank Jamie, Guy, Charlie, Charlotte & not forgetting the preparation staff for all their help in our purchase
What an absolute delight. From start to finish we where made to feel like part of the rove family. Jamie and the team where welcoming, knowledgeable and approachable. We did leave with the perfect motorhome for us. Pop in and see them, you won't be disappointed.
We sold our motorhome within 2 weeks after taking it to Rove Motorhomes to be put on their forecourt. We are very impressed and pleased with their performance and professionalism. The guys there are very friendly and efficient and they know their business very well. Being Next door to Lowdhams helps a lot because many prospective buyers go to Gunthorpe so they are in the perfect place to find potential buyers. We highly recommend them to buyers and sellers.
Russell Kilhooley
2023-09-06
Charlotte and the team made selling our motorhome very easy. We were kept up to date at all times.
So pleased with our Motorhome, Sam, Guy and team at Gunthorpe are brilliant, professional and very helpful and go out of their way to deliver such excellent service. We love our Motorhome and highly recommend them.
Selling our first motorhome was a new experience and daunting. The team at Motorhome Depot Gunthorpe were exceptional - especially Jamie. He reassured me through the whole process and was very professional. I was kept up to date up to the point of sale, and the funds straight into my bank account. Thank you all for your help.