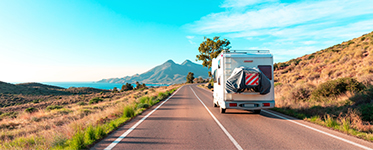 ABOUT
Why rove! motorhomes?
At rove! it's all about choice. The design and colour scheme of the brand signal that we have a fresh and exciting vision. We've picked a forward-thinking team to push the business onwards, with the initial showrooms and depot focused around the idea of getting the right vehicles to the right people – at the best price and in the easiest way!
With the full package of finance, insurance and part exchange available, rove! is the place to buy, sell and exchange quality used motorhomes, campervans and activity vans.
rove!
You pick the way you want to deal...
Buy and view

within our 
stylish showrooms

Whether you know exactly what you are looking for, or you would like to have a cup of tea with one of our friendly experts and discuss your needs in more detail, our doors are open!

Purchased online

delivered to your door

The rove! deliver process is as simple as 1 - 2 - 3 and includes a suitability review with one of our friendly team and personalised e-tour of the vehicle.

Reserve online

collect from our depot

These vehicles may show signs of their previous adventures, but we believe that the stories you make will be just as memorable... by appointment only to help avoid disappointment!
Find Out More
ABOUT
At rove! we go beyond just selling motorhomes - that's the easy part!
With combined industry experience of more than 50 years, we strive to bring a new and fresh approach to selling motorhomes. We ensure that our customers are not victims of old fashioned pressure selling tactics, and that our staff are respectful. They're totally focused on your needs, ensuring you start your on the road adventures in a motorhome that's perfect for you!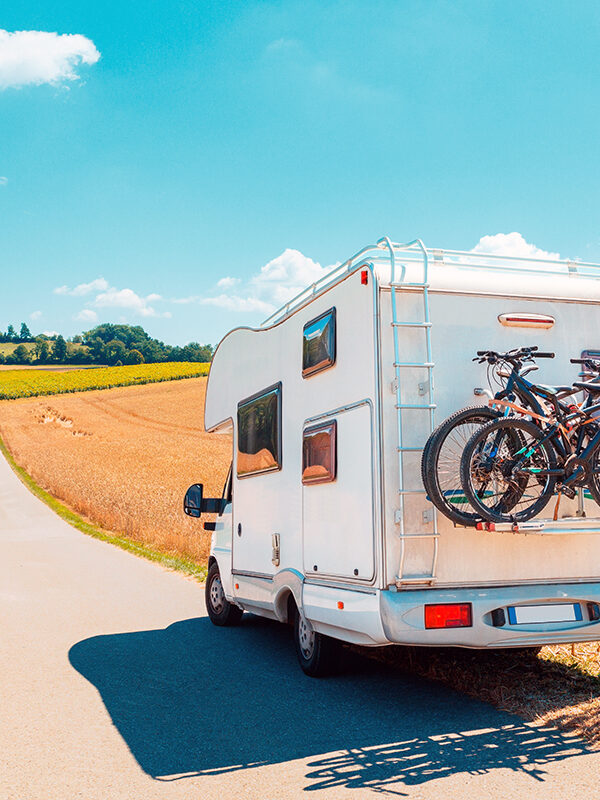 ABOUT
More than just motorhomes!
We're not going to bore you with all the things we offer as well as motorhomes. To be honest, it's the same as everyone else (finance, warranties, part exchange and so on). What we will say is that we understand better than anybody that buying a motorhome will be the one of the most important purchases you make. So, from deciding what motorhome is right for you to 'roving' around Europe (see what we did there…), our friendly team will always be here to make sure your adventures are as amazing as you deserve them to be!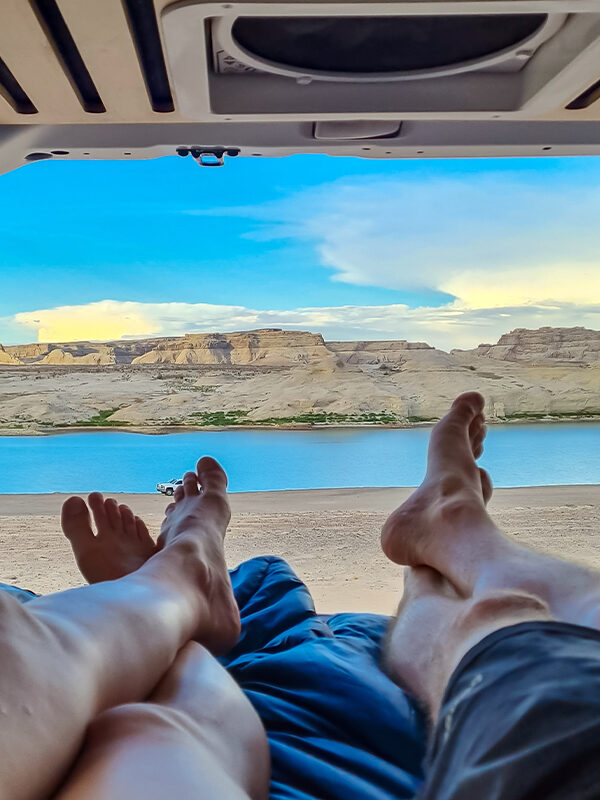 REVIEWS
Hear it from our customers
Robert Blackburn
2023-11-07
Just completed an exchange and purchase of a nearly new motorhome and I have to say I was pleasantly surprised with the service I received at Rove, they were able to add to the specification and despite a number of problems outside of their control including the recent horrendous weather, they were able to deliver a first class service, thanks to Sam, Charlie, Charlotte and Guy, wouldn't hesitate in recommending.
We visited the Selston site first to view a camper van we had seen on line and although the van didn't meet out needs the staff couldn't of been more helpful. We sat down with Charlie and put together a profile of the van we were looking for, including our budget. We went away hopeful that we would be found a van before long. Charlie kept us informed of the new stock coming in by email and a weekly phone call and although Charlie had moved to the Gunthorpe site he found us the perfect van. Since our initial visit we have met members of the wider team at Gunthorpe (Sam, Charlotte, Guy and a few of the men from the workshop) and everyone has been amazing and so helpful, including providing copious amounts of coffee. It will be a couple of weeks before we collect 'Doris' and start our travels but It's 5 stars from us.
A friendly, helpful team. Get the kettle on, we'll be back for the alarm fitting presently. Thanks for your help and advice. You'll get a mention in the book Jamie, don't fret. It's now ''presently'. We've returned for the alarm. Good job. Someone even fixed the cab light without being asked. Thank you. Good luck with the business in it's new guise as Rove! Jo & Jan May.
Richard bassman
2023-10-10
I'd like to say a big thanks to Rove Gunthorpe for suppling a great Motorhome to me, Jamie Guy and Charlie were lovely to deal with, the van was warm and ready and the handover was excellent, I love my new Motorhome and will certainly use them in the future. P.s Sam's input was noted.
Carole Wiltshire
2023-10-09
What a fantastic company the staff so friendly & informative the whole process was fantastic. We originally dealt with Jamie but he transferred to another branch but left us in the capable hands of Guy & Charlie. We collected our motorhome on Friday but Gut sent a video handover on Thursday which is brilliant because although he went through everything on collection I am sure we will forget something when we set up on site. I would like to thank Jamie, Guy, Charlie, Charlotte & not forgetting the preparation staff for all their help in our purchase
What an absolute delight. From start to finish we where made to feel like part of the rove family. Jamie and the team where welcoming, knowledgeable and approachable. We did leave with the perfect motorhome for us. Pop in and see them, you won't be disappointed.
We sold our motorhome within 2 weeks after taking it to Rove Motorhomes to be put on their forecourt. We are very impressed and pleased with their performance and professionalism. The guys there are very friendly and efficient and they know their business very well. Being Next door to Lowdhams helps a lot because many prospective buyers go to Gunthorpe so they are in the perfect place to find potential buyers. We highly recommend them to buyers and sellers.
Russell Kilhooley
2023-09-06
Charlotte and the team made selling our motorhome very easy. We were kept up to date at all times.
So pleased with our Motorhome, Sam, Guy and team at Gunthorpe are brilliant, professional and very helpful and go out of their way to deliver such excellent service. We love our Motorhome and highly recommend them.
Selling our first motorhome was a new experience and daunting. The team at Motorhome Depot Gunthorpe were exceptional - especially Jamie. He reassured me through the whole process and was very professional. I was kept up to date up to the point of sale, and the funds straight into my bank account. Thank you all for your help.